MXT High Temperature

Series
MXT-HT pumps can operate at a maximum pressure of 150 bar and with water temperatures up to 85°C (185 F). The special seals and the nickel plated manifold housing make this version a perfect choice for fitting on washing systems used in the food industry or other solutions where higher water temperatures and high water flow rates are used.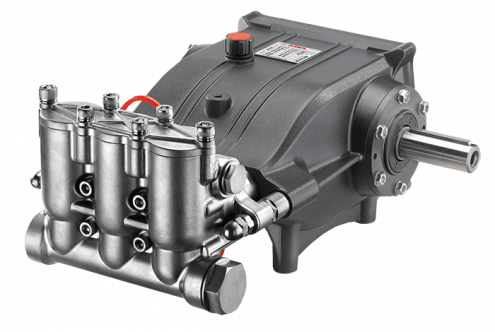 Find out about all the models in the series

MXT High Temperature

.
Part. No.
CODE
Part. No.
CODE
FLOW RATE
MAX PRESSURE
RPM
MAX POWER
POWER TAKE-OFF
L/MIN
US GPM
HP
KW
50Hz
60Hz
50Hz
60Hz
BAR
PSI
50Hz
60Hz
50Hz
60Hz
50Hz
60Hz

MXT7015HTL

1.099-338.0
70
84
18.5
22.2
150
2175
1450
1740
26.9
32.3
19.8
23.8

MXT7015HTR

1.099-339.0
70
84
18.5
22.2
150
2175
26.9
32.3
19.8
23.8

MXT8515HTL

1.099-340.0
85
102
22.2
26.6
150
2175
32.3
38.8
23.8
28.6

MXT8515HTR

1.099-341.0
85
102
22.2
26.6
150
2175
32.3
38.8
23.8
28.6

MXT1015HTL

1.099-342.0
100
120
25.9
31.1
150
2175
37.7
45.2
27.7
33.2

MXT7015HTR

1.099-343.0
100
120
25.9
31.1
150
2175
37.7
45.2
27.7
33.2