Find your pump. Get some help from the configurator.
Or just a more general idea of which high-pressure pumps could meet your needs? You've come to the right place. Choose which of the three searches below to use, from the simplest to the most detailed.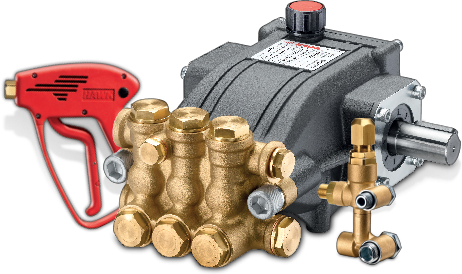 High-pressure piston pumps
The best industrial high-pressure piston pumps.
For more than 30 years the HAWK name has meant one thing: Quality.
Long life, low maintenance and high reliability are the normal characteristics of HAWK pumps.
Every single component of HAWK pumps are engineered, manufactured and tested to meet and exceed the rigorous demands of the market.