The best pumps and motor pumps for the municipal sector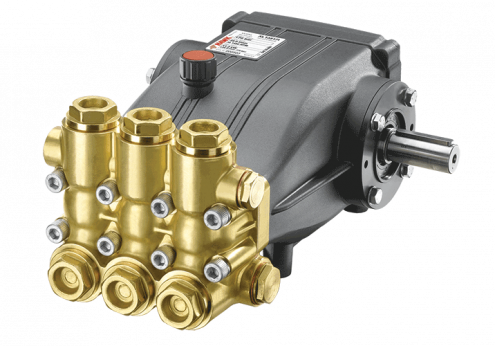 07/20/2023
The best pumps and motor pumps for the municipal sector
In the municipal sector, the use of pumps and motor pumps plays a crucial role in ensuring the proper functioning of vehicles and equipment used in various cleaning and maintenance operations in urban areas. Some examples could be vacuum trucks and street sweeping machines.
Vacuum trucks, for example, are essential vehicles for maintaining cleanliness and hygiene in municipal facilities. The pumps installed on these vehicles are responsible for the pumping and disposal of wastewater and solid waste. Without reliable pumps, vacuum trucks would not be able to effectively carry out their cleaning and maintenance tasks.
Street sweeping machines play a crucial role in cleaning streets and removing dirt, debris, and various residues. The pumps mounted on these machines generate a high-pressure water flow capable of effectively removing dirt and keeping the streets clean and safe for citizens. Without efficient pumps, street sweeping machines would not be able to perform their cleaning operations effectively.
Hawk Pumps: Reliable and high-quality pumps for municipal cleaning
For the municipal sector, Hawk Pumps offers a wide range of high-quality pumps and motor pumps. With our years of experience and dedication to excellence, we provide reliable and high-performing tools to meet the specific needs of municipal activities.
Among the available products, we cannot fail to mention the pumps of the XLTI series. These types of pumps are divided into two main categories: the first ones can operate at a maximum pressure of 300 bar and water temperature up to 65°C, while the second ones can operate at a maximum pressure of 170 bar, a flow rate of up to 54 lpm, and water temperature up to 65°C. Suitable for installation on street sweeping machines, these types of pumps offer excellent flow performance.
For those looking for pumps capable of working with very high flow rates, we highly recommend the TXT series pumps. These products can operate at a maximum pressure of 250 bar, a flow rate of up to 220 lpm, and a water temperature of up to 65°C. This series is suitable for installation on large vehicles such as vacuum trucks.
The best motor pumps for the municipal sector
Motor pumps are essential tools in the municipal sector as they combine the power of an internal combustion engine with the functionality of a pump. Once again, at Hawk Pumps, we offer a wide range of motor pumps.
The motor pumps of the NHDP series are ideal for use in the municipal sector as they can operate at a maximum pressure of 200 bar and a flow rate of up to 15 lpm. The total weight of the motor pump is 12kg.
The motor pump of the MXT series is a perfect solution for the municipal sector. With a maximum flow rate of 100 liters per minute and a maximum pressure of 200 bar, it offers reliable and powerful performance. The MXT series is available in two variants: one equipped with a piston engine and the other with a gear engine. Both offer unique advantages and adapt to the different needs of municipal operations, ensuring efficiency and optimal results.
Didn't find the product that meets your needs? Browse through the complete catalog or contact us for personalized consultation; we are here to help you find the ideal solution for your requirements.
---
Share this Article