Ecobrass: what is it and why is it used in piston pumps?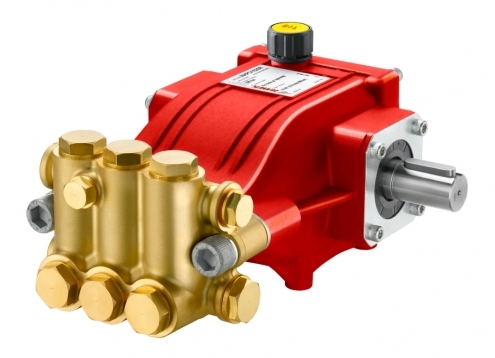 11/14/2023
Ecobrass: what is it and why is it used in piston pumps?
A closer look at this sustainable and high tensile strength brass alloy
In a changing world, the search for more sustainable and environmentally friendly materials has become a priority. One of the materials that has attracted increasing interest is Ecobrass. 
With this article, we at Hawk will explore Ecobrass and explain why it is used in piston pumps.
What is the Ecobrass?
Ecobrass is a special copper and zinc alloy that contains a much lower lead content than traditional brass alloys (<0.1%). Despite its low lead content, Ecobrass has higher mechanical and chemical strength than standard brass alloys. In addition, it is free of toxic additives and shows excellent processing, forging and cold forming behaviour.
Advantages of using the Ecobrass
The use of Ecobrass in various industrial sectors has many advantages. First, Ecobrass is an environmentally friendly material, as it is processed within a full cycle material recovery system. In addition, Ecobrass production requires less energy than traditional brass, making it an energy-saving choice.
Finally, the main advantage of this material is its corrosion resistance: the addition of silicon and phosphorus increases, in fact, the resistance to fogging and reduces the susceptibility to de-precipitation and stress corrosion. This makes the alloy ideal for use in a wide range of industrial applications.
Its role in the production of piston pumps
The role played by Ecobrass in the production of piston pumps is of fundamental importance. Thanks to its unique properties, this material performs a dual function: on the one hand, it provides exceptional corrosion resistance, essential when pumps are used to transfer aggressive or chemically reactive fluids; while on the other it allows the realization of piston pumps more durable over time.
In this context, we at Hawk have an extensive catalog of piston pumps ideal for use in chemical applications.
Among the many products in the catalogue, we cannot fail to mention the NHDP Chemical series. These types of pumps can work at a maximum pressure of 200 bar and a water temperature of up to 65 ºC (149 ºF). The technical characteristics of this pump, made with Ecobrass, make it ideal for use on reverse osmosis systems, in food and chemical applications.
In addition, Ecobrass is widely used within the XLTI Chemical series, pumps that can work at a maximum pressure of 150 bar and a water temperature up to 65 ºC (149 ºF).
For any further information, quotation request or question regarding our piston pumps made with this alloy, please contact us.
---
Share this Article