New Hydraulic Motor Pumps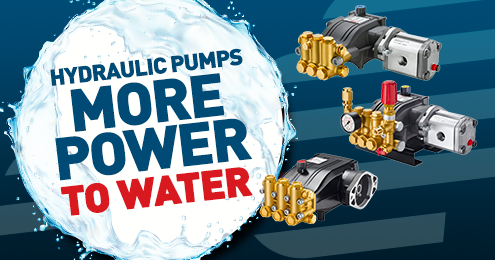 12/14/2022
New Hydraulic Motor Pumps
Hydraulic Motor Pumps for municipal cleaning solutions
The new high-pressure pumps have been designed to meet municipal cleaning needs effectively. Hydraulic pumps and motor pumps are designed to meet the various needs of washing vehicles used on the road, such as street washers and sweepers, and septic trucks. Our range of pumps can be connected directly to the engine of the vehicle, using dedicated systems to match engine speed to pump speed.
The new pump units with hydraulic pistons and gear hydraulic motors are available in numerous models depending on the use and flow rates up to 100 lpm. For these solutions, we have high-pressure pumps with specific connections for the hydraulic motor.
Download the brochure to discover all the products and accessories for municipal washing applications!
---
Share this Article